How to bake a swiss "Zopf"
The swiss Zopf is a bread traditionally baked on weekends for Sundays breakfast or "brunch". Here is a simple howto and recipe, that is Licensed under GFDL 1.2 & CC-by-sa 3.0.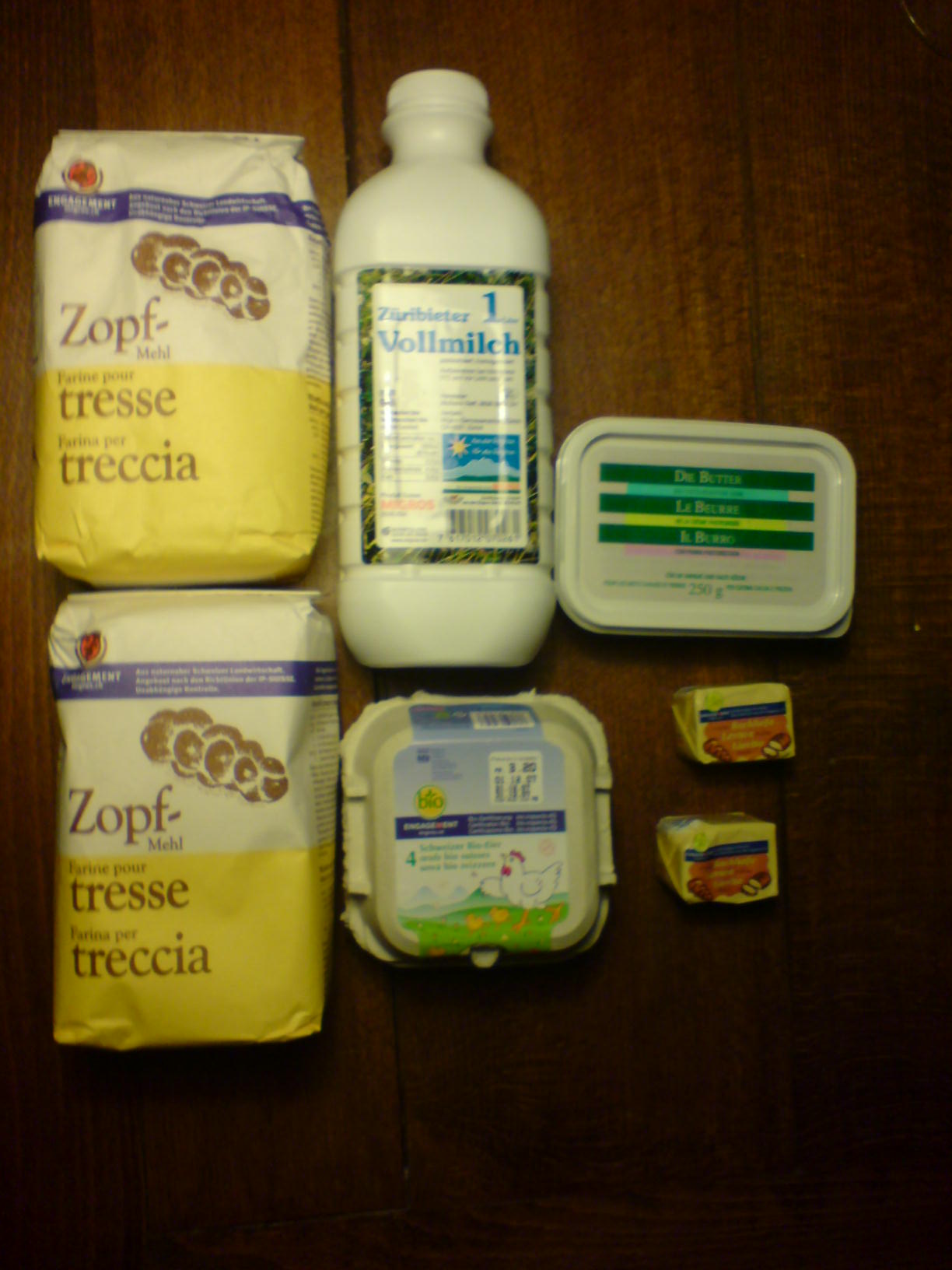 1 kg of white flour
120 g of butter
42 g of yeast
0.6 l of milk
3 teaspoons of salt
2 teaspoons of sugar
2 egg yolks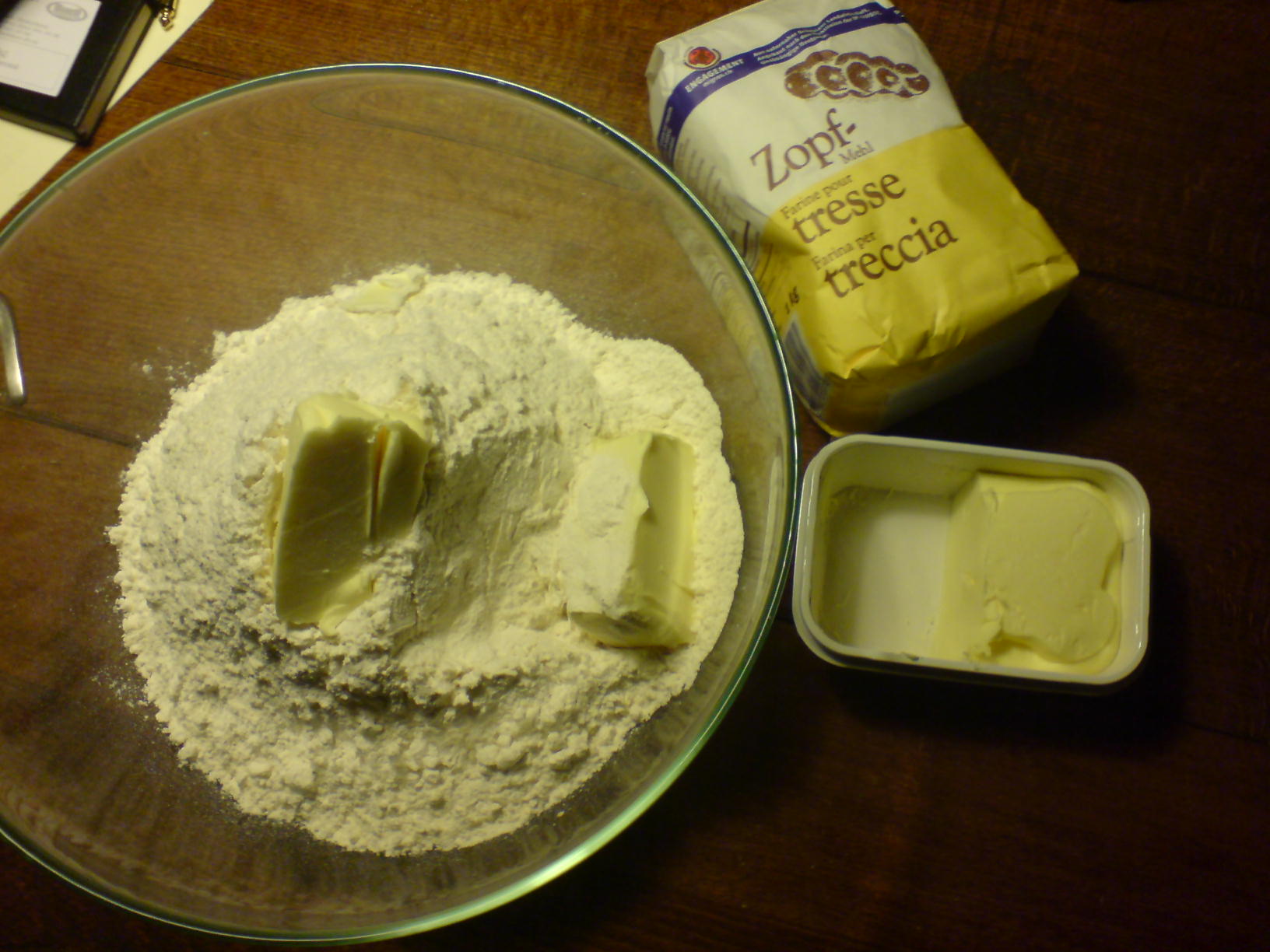 Fill the flour in a pot together with pieces of butter, the sugar and salt.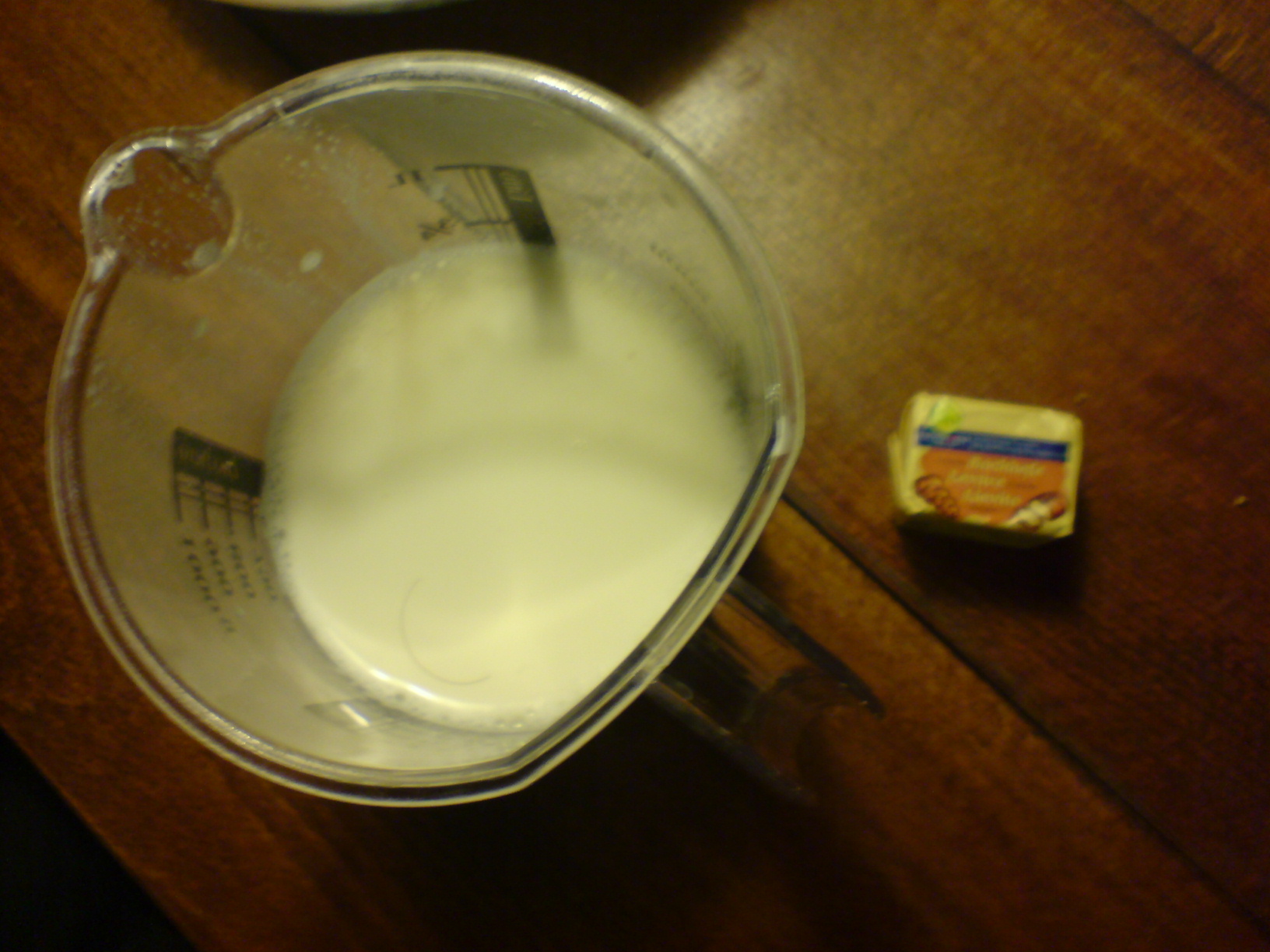 Dissolve the yeast in hand-warm Milk.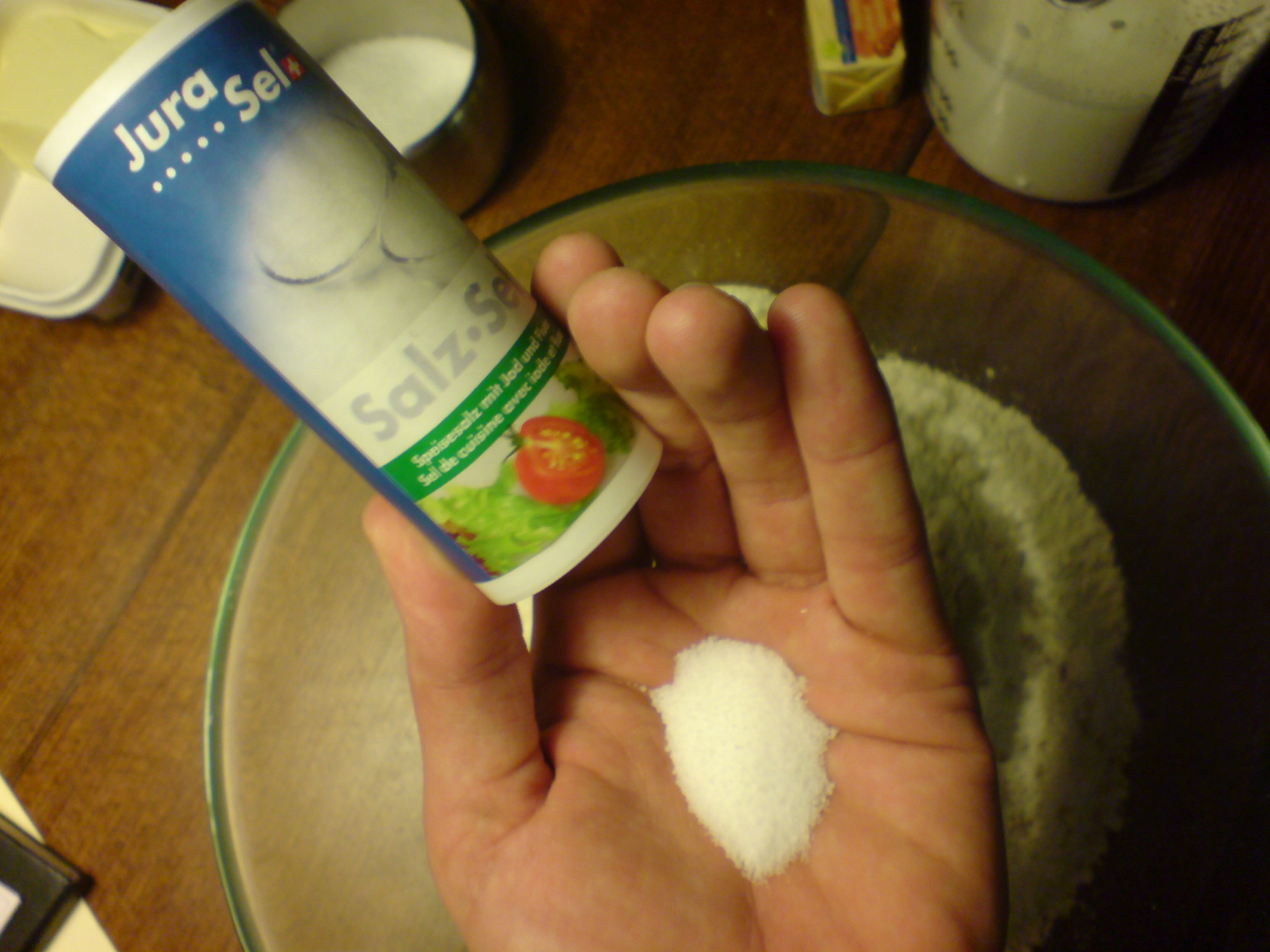 Fill the Milk (with dissolved yeast) into the pot.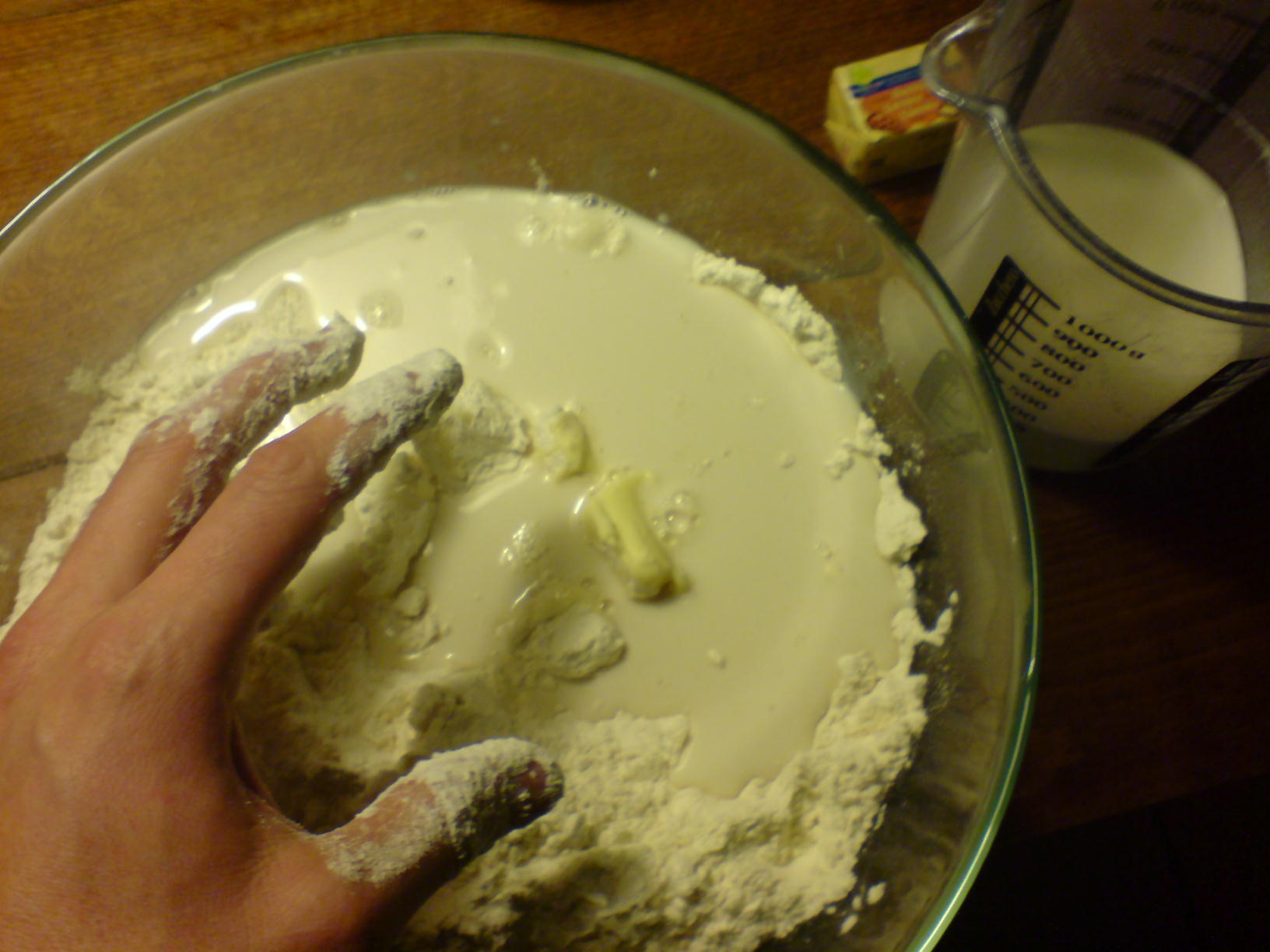 Start mixing all together.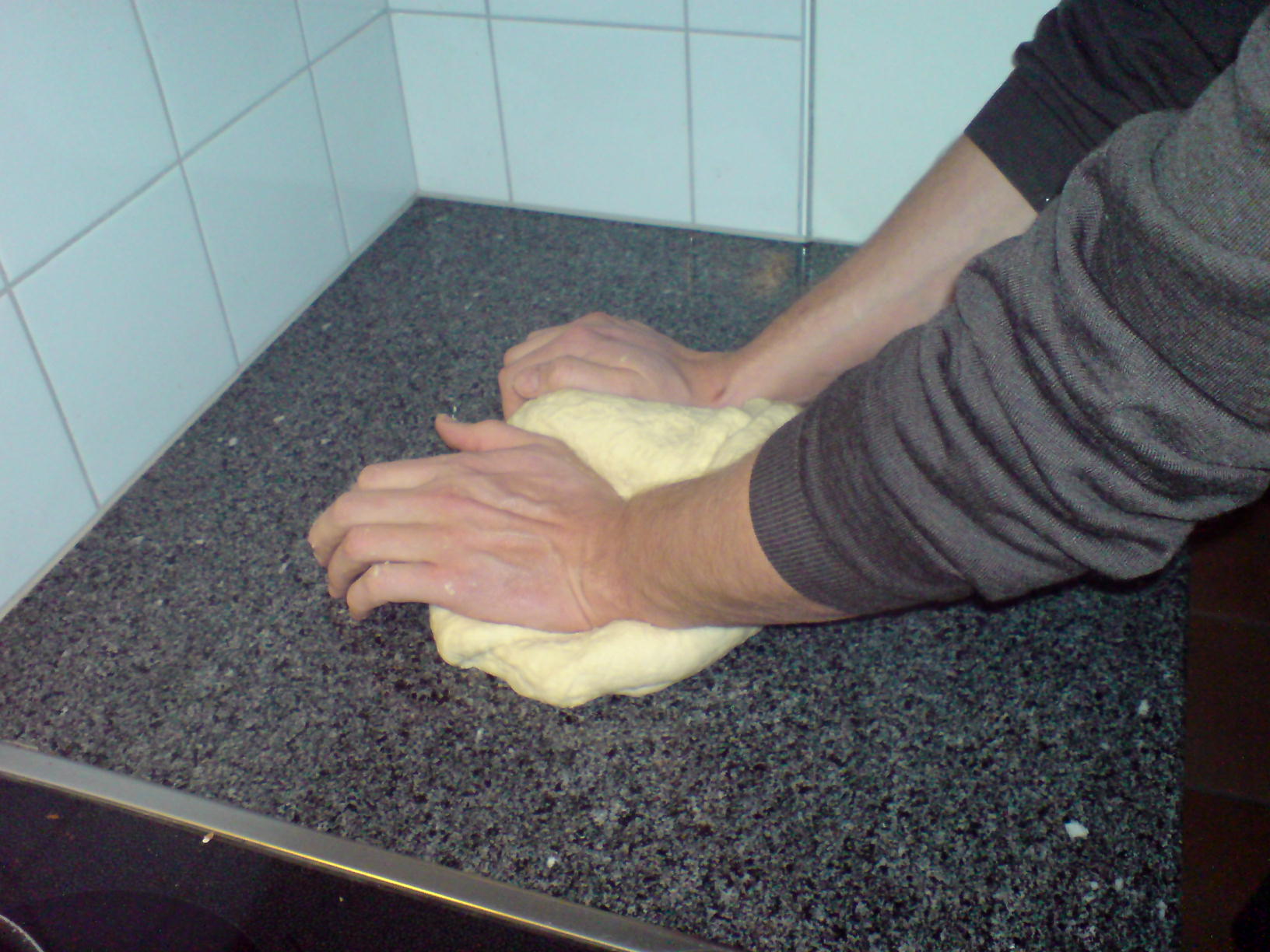 Knead the dough forcefully.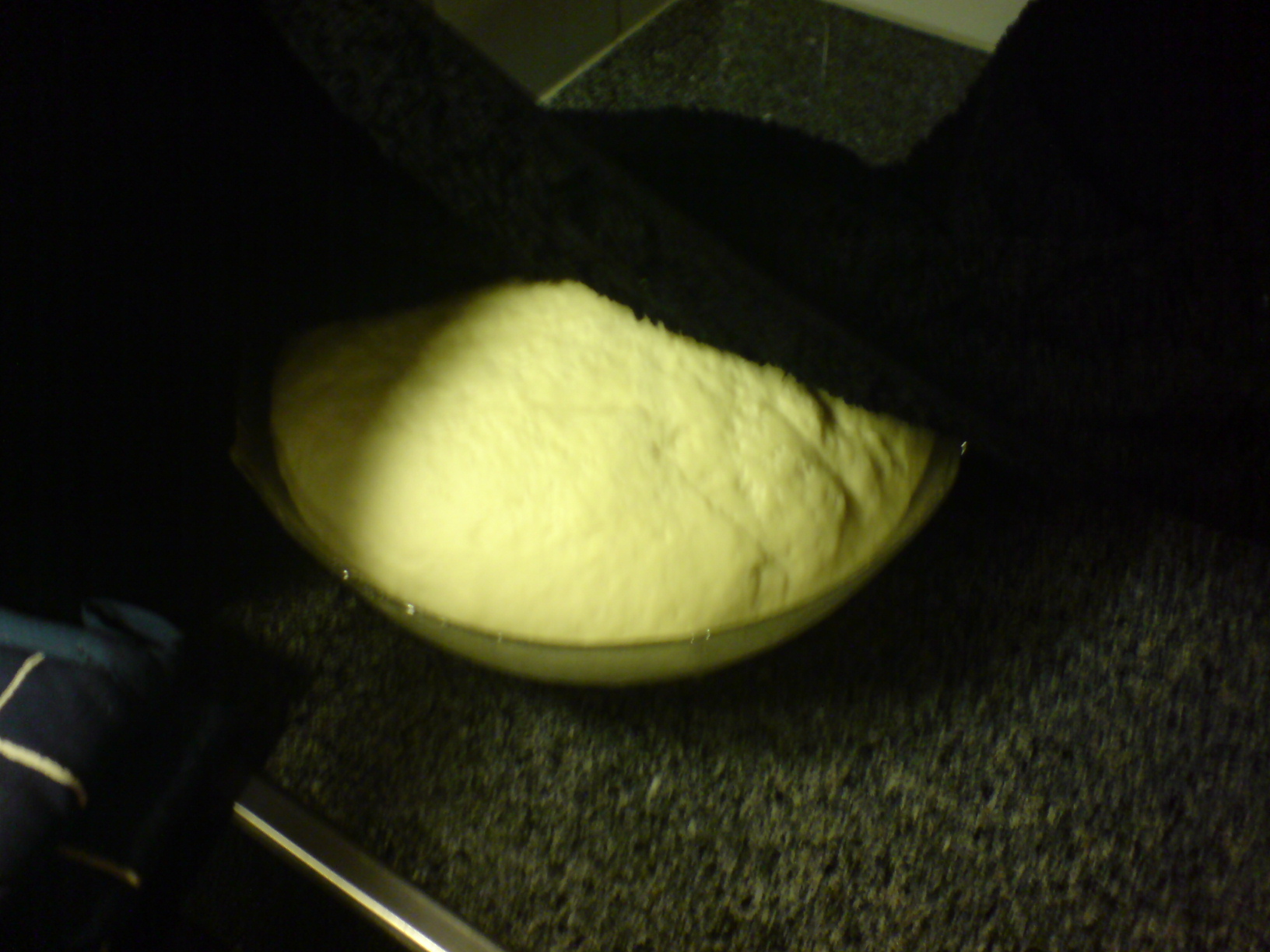 Put the dough back into the pot, cover it with a humid towel and let it arise double of it's size.
After one hour take the dough out of the pot and cut it into two pieces (for one loaf of bread) or into 4 pieces (for 2 loaves of breads). Braid the dough like shown on the images.
Cover the bread with egg yolk.
Put it into the preheated oven for 50 Minutes with 180-200° C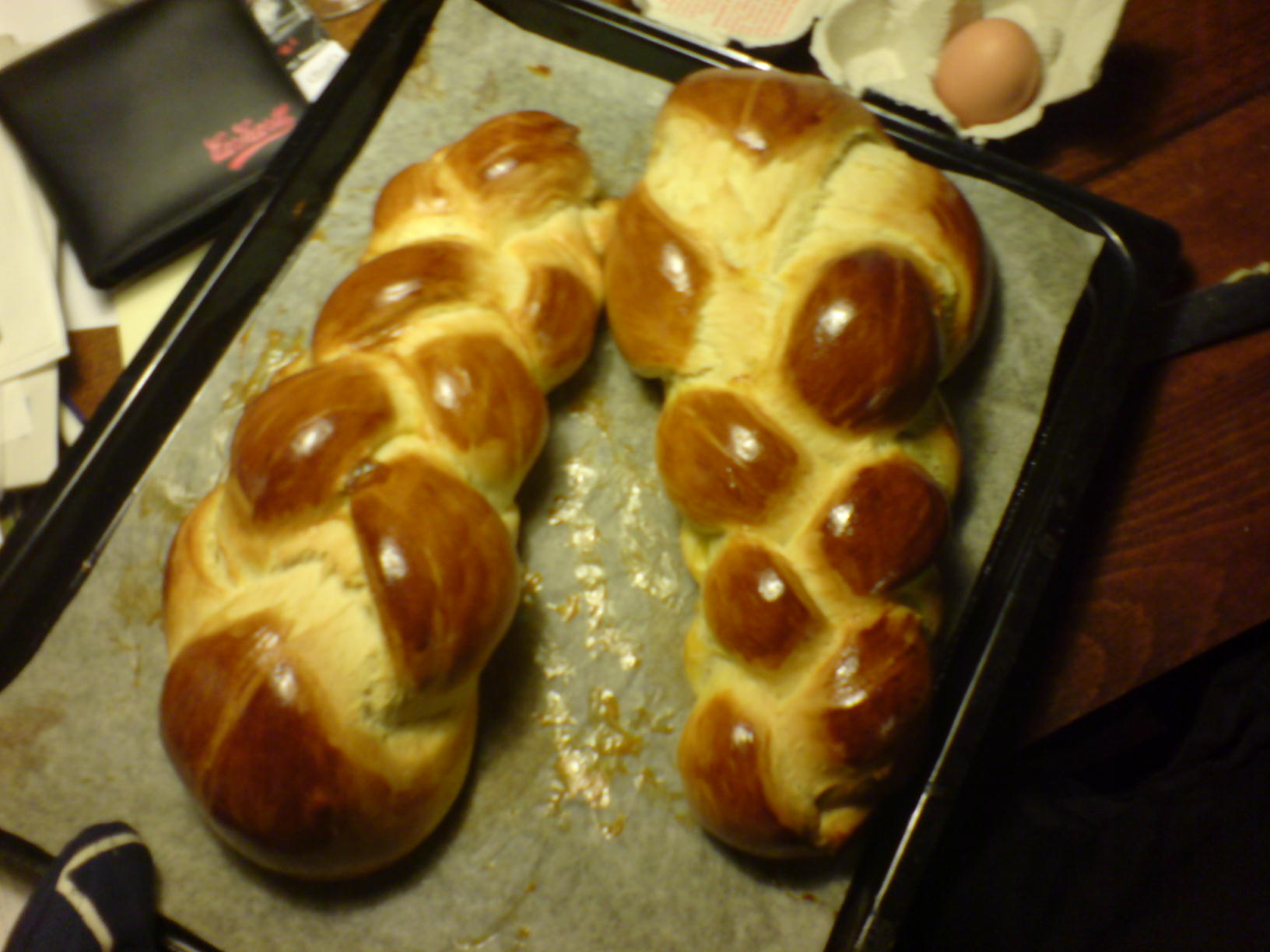 Enjoy 😉
Lix
(All pictures and recipe are licensed under GFDL 1.2 & CC-by-sa 3.0 by Lix and Patrick Rapold)