Shift Festival
SHIFT FESTIVAL – FESTIVAL OF ELECTRONIC ARTS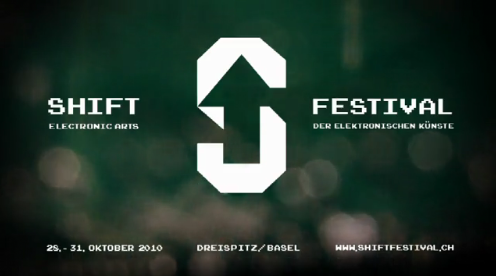 Next weekend from 29th to 31st of October 2010 the Shift Festival is taking place in Basle. This electronic arts event is one of the "must see" in Switzerland.
Get ready to see Matthew Herbert and many others.
SHIFT Electronic Arts Festival 2010 – Trailer from Shift Festival on Vimeo.
(BTW: The teaser contains a fantastic sountrack by Bruno Spoerri)