Blackboards in Pr0n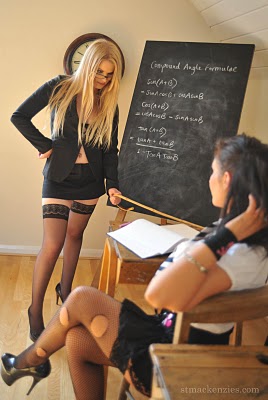 Watch the image closely. – No! Not the stockings, stupid! THE BLACKBOARD!
Trigonometry in Pr0n:
Compound Angle Formulae

sin (A + B)
= sin A cos B + cos A sin B

cos (A + B)
= cos A cos B - sin A sin B

tan (A + B)
= tan A + tan B
1 - Tan A Tan B
The blog "Blackboards in Porn" is just hilarious!