ROTFLOL
US of A, aka Yankee-Land once more coming up with "evidence" for "crimes on humankind", this time, – and once more, – with some bogus satellite images of MH17 crash site.
ROTFLOL!1!!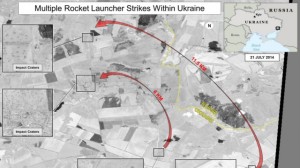 moar yankee-lulz:
– Russia cashing out US$ 50 bio for Yukos shareholders – OMFG!1!!
– NSA seeking for Spin-Doc – WTF!1!!