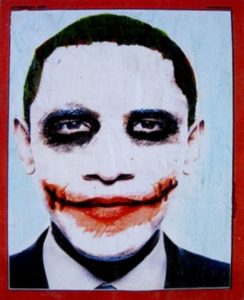 The government of neoimperialism who tells the world their lies about "terrorism", preaching democracy, spreading a culture of fear, terror, oppression, exploitation and hunger worldwide, supported and financed by Zionists. – It's not about conspiracy, it's about facts!
Here's the latest story which lines up well with the self-deceptive stories of the past like the "war on terror", "Al Quaida", 9/11:
Obama Order Sped Up Wave of Cyberattacks Against Iran
Yes, Stuxnet!
Mr. Obama decided to accelerate the attacks — begun in the Bush administration and code-named Olympic Games — even after an element of the program accidentally became public in the summer of 2010 because of a programming error that allowed it to escape Iran's Natanz plant and sent it around the world on the Internet. Computer security experts who began studying the worm, which had been developed by the United States and Israel, gave it a name: Stuxnet.
Source: "Confront and Conceal – Obama's Secret Wars and Surprising Use of American Power"
Written by David E. Sanger
So what does this tell us? – It confirms that Mahmoud Ahmadinejad is substantially correct with his speech at the United Nations General Assembly after all!
[Update] you also might want to check "Fefe's Blog".